Complete SEO Strategy for Small Businesses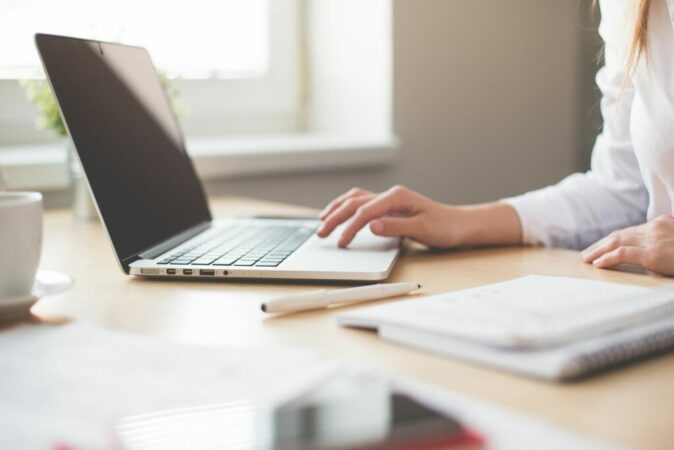 Beginner's Guide to SEO for Small Businesses
Search Engine Optimization (SEO) for small businesses doesn't have to be complicated. There are a few things that even beginners can do to improve organic traffic before hiring a professional.
We've gathered the tools you need to understand how SEO works and measure the success of your site. You'll also learn how to choose an SEO expert to help you improve low rankings.
Here's a list of questions to ask your SEO expert:
What should your SEO Strategy include?
Can I rank higher in search engines without hiring a marketing agency?
How do I know if my site is fully optimized for search engines?
SEO is more than just keywords
A distraught small business owner recently wanted us to improve his site's critically low rankings and traffic. He'd paid thousands of dollars for a new website that was promised to "improve his SEO."
Within minutes, I ran performance reports and found major errors on his site.
Previously, he was assured that a new website using keywords was the only way to improve his position in search queries. Instead, his site saw a huge loss in traffic and began to rank lower. So what went wrong?
If you learn one thing from this article, please remember that focusing on keywords alone will not fix all SEO problems.
What are the common causes of low rankings?
Understanding how search engines work will help you avoid wasting time in one area while neglecting critical areas.
A search engine is looking for more than just keywords, they are interested in the credibility of your site.
We discovered that the client mentioned earlier was losing website traffic for the following reasons:
This site contained elements that were severely slowing down performance.
Toxic backlinks from his site were registered as fraudulent by search engines. This caused his site to be penalized and he was no longer showing up in organic searches.
The company also had a negative online presence due to an incorrect business listing.
There are a host of other reasons for a loss in traffic to your website. But some of the major reasons are:
Site security issues
Failure to load smoothly on devices of different sizes (mobile responsiveness)
Poor web design that ignores accessibility, page speed, and best practices
Poor or missing meta tag descriptions
Keyword stuffing or using 'black hat' backlinks
Poor user experience
Too many ads or toxic ads
Misleading or poorly written content
Low-Performance scores
So what should be considered when trying to make it to the first page of a search engine?
There are eight basic aspects of a solid SEO strategy that include both onsite and offsite optimization.  We have broken it down for a complete understanding of how this works in the article "8 Steps That Every SEO Evaluation Should Include". 
Do I need to run an ad campaign?
At this point, you may be wondering why Ad campaigns weren't listed above. Ad campaigns are phenomenal. They are beneficial in promoting your business within searches.

However, it's best to ensure your site meets all essential requirements for local SEO before you begin purchasing ads. Why?
Search engines are smart. They don't just allow you to pay your way to the top. So if your site severely fails in the most basic areas, you may be wasting your time and money. So what does that mean for your website?
Is a new website necessary to improve SEO?
A new website isn't always necessary to improve search engine optimization. However, if your site is outdated or has critical performance issues, a 'facelift' may be beneficial.
This is where professional assistance can make a difference for your business. A web design firm that offers SEO services will be able to create a website that is fully optimized. They can even handle eCommerce SEO if your website sells products.
Additionally, SEO companies will provide you with performance reports showing your site's health, bounce rate, and traffic. They will also create strategies they plan to implement to improve your site's performance.
How to measure the success of an SEO campaign?
(Image of Google Analytics Graph)
Google offers a lot of tools that help measure the success of an SEO campaign and track page performance.
Every business owner should have access to Google Analytics or have someone who can track and understand performance reports.
Keep in mind, the goal of each small business SEO approach differs. For example, campaigns can target goals such as:
Acquiring more reviews,
Increasing website traffic
Improving site performance
Acquiring backlinks
And ultimately, ranking higher in search queries
Each goal will call for a different way to track and report progress to see your growth.
Ready to Optimize your Website – What's next
To sum it all up, SEO for small businesses is very important because it helps lesser-known companies to stand out locally and appear in search results.
To get started, you first need to find out if your site is fully optimized for search engines and what areas need attention. Contact your webmaster if you have one or send us a message and request your free website evaluation.
We can provide you with suggestions unique to your site and the necessary SEO services to implement them.
Now you're ready to be found on the web
We'd like to hear some of the challenges you've faced as a small business owner and how you plan to use your new knowledge. Share your comments.